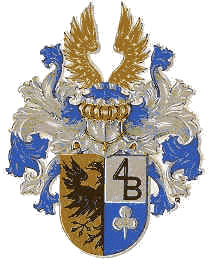 This is a place where you can learn about — and contribute to the knowledge of — the Brolsma family. Browse this page and click on the links to the left to explore further.

---
An updated book on the Brolsma family tree has been completed!

Since the publication in 1996 of the hardcopy, printed book 'Brolsma 1620-1996', there have of course been a number of changes in the family tree. Thanks to the Internet and email communication, some question marks have been answered, and Brolsmas have died or have been born. So, after 23 years, it was time for Jolco Brolsma to write a revision. This revised and expanded edition, completed in the fall of 2019, however, is an all-electronic format. If you are interested in obtaining the family history, please contact Jolco at: j.u.brolsma@gmail.com
The text of the revision is only available for family members and will not be published on social media or the Internet.
---
Ulke Brolsma Book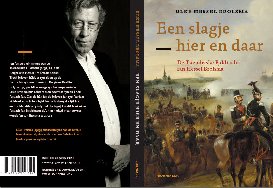 High-resolution PDF of cover (1.1 Mb)
Een slagje hier en daar ("A Battle Here and There") is the title of the second book of Ulke Brolsma. It is a documentary about his great-grandfather, Hessel Brolsma, an eighteen year-old boy from Stiens, who was conscripted into the military in March, 1831.
King Willem I elected to start a campaign against the Belgians, who dared to resist the Orange king and wanted to be independent. Thousands of Frisians were forced to go to war to teach the rebels who was their rightful king.
Hessel Brolsma would be a soldier for five years, took part in the Ten Day Campaign, and stood guard at the border for several years to keep the Belgians out. During those five years, he wrote many letters – almost nightly – to his parents, and they wrote to him. Those letters have been saved, and are now in the possession of Ulke Brolsma. He turned them into a historical novel.
Ulke tells the story in a slightly ironical way. He quotes lines from the memories of other Frisian soldiers and travelled the whole route that Hessel walked in those five years. He did additional research in several museums and archives. The book gives a good picture of military life in the beginning of the19th century, as well as the small village of Stiens.
Hessel now and then wrote about his brother, Roelof. A great-great-grandson of Roelof is today a well-known butcher of the same name in the same village of Stiens. On September 2, 2006, Ulke presented the first copy of his book to Roelof in the butcher shop.
The 175-page book is written in the Frisian language and was produced by Bornmeer Publishers (www.bornmeer.nl). The ISBN-number is 90-5615-132-0.
-- Jolke Brolsma
---
Previously featured

articles

:

Brolsma Landmarks in Friesland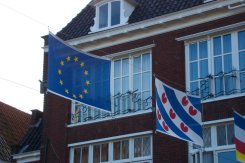 The Brolsma family originates from the northwestern province of Friesland in The Netherlands. Click any of the circled towns below to tour sights of the past and present that play a part in the family history...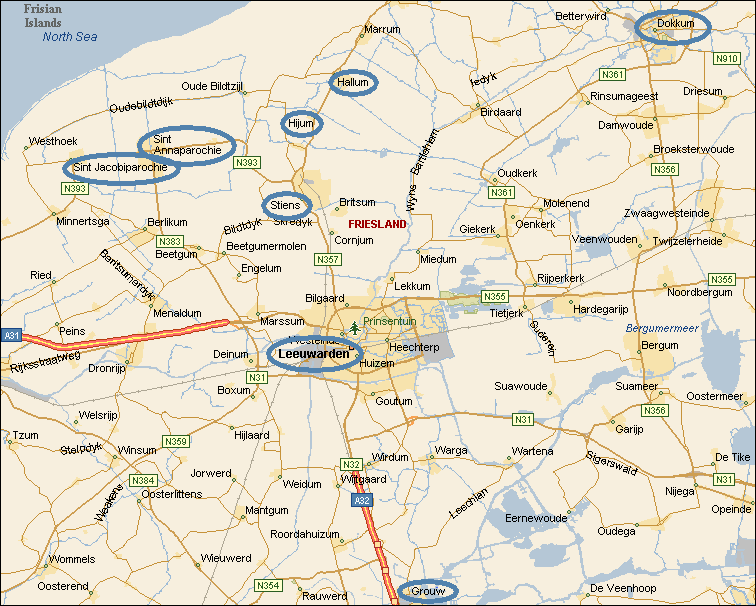 ---
Ellis Island emigration records
| | |
| --- | --- |
| You can have fun exploring the records of the Brolsmas who passed through Ellis Island, New York on their way to new homes in the USA and Canada. | |
Contribute!
There is a lot of untold and unknown information about many Brolsmas; please contribute information about yourselves and your families so that we all can know more about the many wonderful people who share this name! You can contribute in any of the following ways:
— Send information to Jolke Brolsma and/or Bruce Brolsma about your branch of the family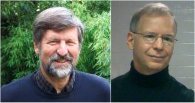 Jolke Brolsma (left) and Bruce Brolsma
— Check the Information Wanted section
If you'd like to include a Brolsma you know here, simply e-mail us with an attached, scanned photo and a short description! Or you can send us a photo and description by regular mail to:
Brolsmas
59 Baldwin Street
Tewksbury, Massachusetts 01876-2405
USA.
We'll be happy to return your photo to you.
Please send comments regarding this Web site to: bbrolsma@pronouncement.com
---
This page was last updated on 08 October, 2020.